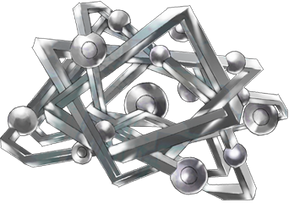 Daoloth, also known as the Render of Veils or The Parter of Veils, is an Outer God that dwells in dimensions beyond the three we know. His astrologer-priests are said to be able to see the past and the future and even how objects extend into and travel between different dimensions.
Daoloth's indescribable shape causes viewers to go mad at the sight of him; thus, he must be summoned in pitch-black darkness. If not held within some kind of magical containment, he continues to expand and expand, perhaps even at an infinite rate. Those enveloped by the god are transported to utterly bizarre and remote worlds, usually perishing as a result. Daoloth's worship is rare on earth.
One request that can be made to Daoloth,magically contained, is to view things as they really are, not as our veiled senses perceive them. The sight is more than one can bear, bringing one to insanity.